EQUITY PARTNERSHIP FACILITATION
Why Equity Partnership Facilitation?
Farming Equity Partnerships have been in existence certainly since the 1970s. Sometimes referred to as Queen Street farmers. However, Roger Douglas saw most of them off with his reforms to agriculture in the 1980s.
The new millennium has seen this style of investment resurface. Equity partnerships have become a popular method for either:
outside investors to get a stake in agriculture
existing farmers to grow their business and/or
younger farmers to enter the land ownership market

Over the years, there have been some spectacularly successful and spectacularly disastrous examples of equity partnership investment.
More than anything else, the difference between outstanding success and dismal failure comes down to one thing. People.
That is why you need a robust process to ensure you and the people you are looking to invest with have similar values, purpose and vision. Farm Plan has facilitated a number of successful Equity Partnerships, and our services are available for new or existing Equity Partnerships, to ensure you are either getting or will get the best out of your investment.
What is an Equity Partnership?
"Equity Partnership" is actually a reasonably loose term.
An equity partnership is more likely to be in the form of a Company, with 2 to 10 investor shareholders. The shareholders invest their own capital (equity) in the Company.
The Company will then purchase the land, dairy company shares, stock and plant. This is funded by the shareholders equity input and bank debt, borrowed by the Company.
See the example below.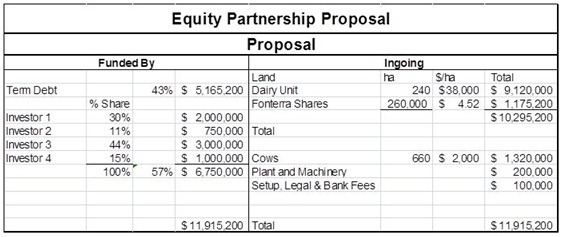 In this example, the Company has purchased nearly $12.0m of assets. This has been funded by $6.75m of equity and just over $5.0m of debt.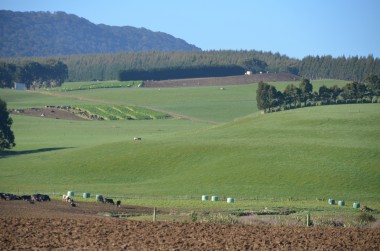 The equity has been contributed by four investor shareholders. In this example each shareholder has contributed a differing amount of equity. Investor 1 has contributed $2.0m which is 30% of the total equity contributed, so they will own 30% of the company.
The management of the farm is generally provided by one of the shareholders, but not necessarily. Management may be provided either through a management contract or a sharemilking contract.
Governance will be run by a board of directors. Normally each shareholder would get to appoint one director to the board, and there may also be an independent director.
Sometimes governance is contracted out to a specialist governance service provider. The best results are more often achieved when the shareholders have total control over governance, so long as they have the required skills and time.
What is Equity Partnership Facilitation?
Equity Partnership Facilitation is the term Farm Plan uses to describe our service and comes in two parts. New Equity Partnerships and Existing Equity Partnerships.
New Equity Partnerships
Farm Plan's role is to help you find the right equity partners with sufficient capital to fill your investment proposal.
Our role is to help our clients put together an Information Memorandum to provide to potential investors to allow them to make an informed decision.
The first step will be to complete the Information Memorandum to a standard that is acceptable to you. This will require a property inspection, and the need to gain a full understanding of your vision. This will form the basis of the budgets and proposal.
A good Information Memorandum needs to be clear, concise and deal with facts. Where assumptions are made, the logic needs to be explained and justified. It must also conform with several Acts of Parliament if it is to be used to source investor equity.
Once the Information Memorandum has been completed it will be circulated to the various networks.
It is not Farm Plan's responsibility to find investors, however we do have a database of investors that we have built up over time. The client will also need to use their own network to source the required equity. Banks and Real Estate firms have wide-ranging contacts, and will be a source of referrals.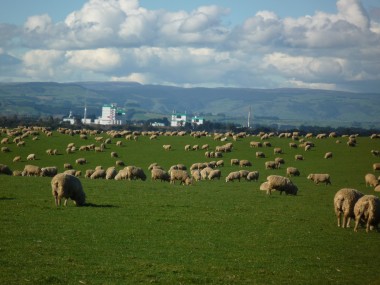 Once the Information Memorandum has been circulated, Farm Plan's role moves into the next phase. Potential investors will likely have questions, and will need clarification and justification of the facts contained with the Information Memorandum. Farm Plan, having supplied the Information Memorandum is best placed to answer these.
Potential investors will need to inspect the property. If a Real Estate agent has been employed to market the proposal, the property inspection will be co-ordinated by the Real Estate firm. Otherwise you will be required to be available to show the property in conjunction with Farm Plan.
Once potential investors are sourced, they need to be vetted for suitability. You are looking at going into business with them. Just because they have the money, does not mean they are suitable business partners. If you get this bit wrong, the business venture will most likely fail.
Once suitable investors are found, various agreements and documents need to be signed. A Bank, Solicitor, Accountant and Farm Consultant need to be found. This will need to be agreed to at meetings, long before money changes hands.
Farm Plan's role is to facilitate these meetings.
As a point of clarification, it is not Farm Plan's role to draft the legal agreements and documents. This will be done by the Company's newly appointed solicitor. However, the more work we can do prior to this the quicker and smoother the process.
Finally, having found the investors, and having agreed to go into business with each other, the Company will need a Business Plan to plan the success of the new Company. It may have been your project, but now that you have formed a "partnership", it needs to operate as a partnership. The investors are not there simply to finance "your baby". They need to have an equal say in the future of the Company.
Farm Plan is well equipped to help the Board design their vision and plan.
Facilitation of Existing Equity Partnerships
Farm Plan also has an important role to play in facilitating the Governance of existing Equity Partnerships, including those we have helped create.
An independent voice in the board room can add significant value. Farm Plan is also well equipped to provide ongoing Financial Management services.
This will include:
paying approved invoices
cash book coding
GST returns
budget vs actual variance reporting
budget updates
monthly reporting
facilitating director/shareholder meetings.
Need help with an EQUITY PARTNERSHIP situation? Talk to us!

If you need help with an EQUITY PARTNERSHIP, we'd love to hear from you. For an obligation free chat, simply give us a call on 027 615 4500, or go to our contact us page