FAMILY FARM SUCCESSION PLANNING
Why Family Farm Succession Planning?
Family succession planning is becoming an ever increasing area of concern for most farming families. The average age of the New Zealand farming population continues to increase.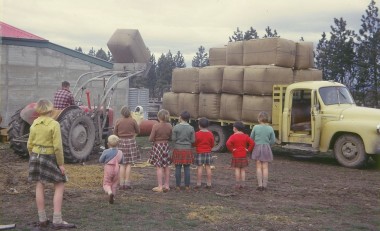 Families are becoming increasingly concerned and grappling with the conflicting pressures of equality, fairness and harmony. Parents generally want all their children to be treated fairly, and to have harmony between siblings.
Family succession planning should not be confused with Asset Protection. Asset protection is only part of the plan, and is not the plan itself. Just putting the farm into a trust, for example, is not a whole plan.
Sons and daughters are at times impatient to gain control, and fathers in particular can be reluctant to hand over the reins. Even at 65 the patriarch sees a good few years left in him, and at 30 the next generation see their life slipping by.
Everyone's needs are different, and there are no easily prescribed solutions to family succession planning.
Why Farm Plan
At Farm Plan we offer a needs based solution to family succession planning. Our role is not to come to you with solutions. Instead we will facilitate family meetings to enable the family to find their own solutions, to their unique set of needs.
Farm Plan is an independent facilitator, of which family succession planning is a core activity.
Being independent, means we most likely bring an unbiased and fresh approach to the family.
As it is a core activity, we have time to do a thorough job.
What you can expect
The process, in concept, is exactly the same as the three phase business planning process.
The three phases are:
Discovery
Plan
Action
The discovery phase involves meeting with the parents first and then separate meetings with each of the siblings and their partners, if any.
The discovery sessions are aimed to uncover the values, purpose and vision of each of the individual members of family.
Once we have completed the discovery phase, Farm Plan will facilitate a full family meeting to discuss:
everyone's needs,
help identify what everyone wants to achieve,
discuss what everyone wants to avoid,
agree to a set of family core values and purpose,
develop a vision,
options,
constraints,
and solutions.
It is up to the family to identify and agree to the above.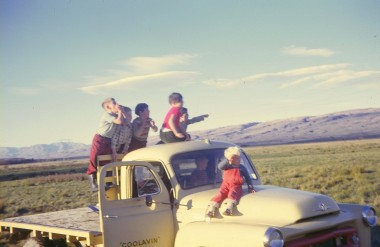 Farm Plan's role is to facilitate the process and Farm Plan cannot guarantee what outcome will be achieved.
It is an exhaustive process and one that could take months to complete, depending on the dynamics of the family.
It is a process that takes leadership and courage from within the family. "Cans of worms" can be opened. If there is a can of worms, the alternative is to leave the lid on. However, it will still exist and will eventually explode. The sooner it is dealt to, the easier it becomes.
As with a business plan, a succession plan needs to be monitored and reviewed. As people's needs change, as the family grows and as the business grows, changes will need to be made to the succession plan.
Need help with an EQUITY PARTNERSHIP situation? Talk to us!

If you need help with an EQUITY PARTNERSHIP, we'd love to hear from you. For an obligation free chat, simply give us a call on 027 615 4500, or go to our contact us page